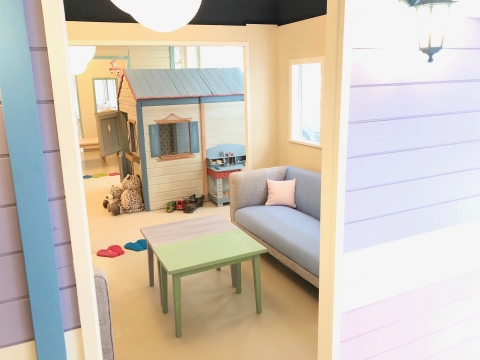 Texte tiré de la documentation officielle:
New since 2019: the event rooms - These are spaces that allow you to enjoy a relaxing moment in a cosy place designed for families. You will find space for your stroller, a play area for your children, and a breastfeeding area. Drinks and local pastries will delight young and old alike.
HappyKid comment:
One of Geneva's bespoke furniture shops for the prettiest baby and children's rooms has had the good idea to open its space (Eaux-Vives) to families so that we can enjoy a serene tea or coffee with babies and toddlers.